Oversized chains are showing up everywhere from your handbags, clothing and even phone cases, so it makes perfect sense that they are showing up on our necklines. We are talking XXL chains. The intrinsic beauty of our chains is now magnified and supersized to show the unique details of these links. No squinting necessary when selecting the style you want to wear now.
This easy-to-wear style is popping up everywhere from casual to red carpet events. Let's look at some of our favorite pieces that elevate your look immediately.
Herringbone - You asked for flashy and we delivered. Maximalism is back in a big way, so embrace the trend with layered chains of multiple lengths for the ultimate attention grabber.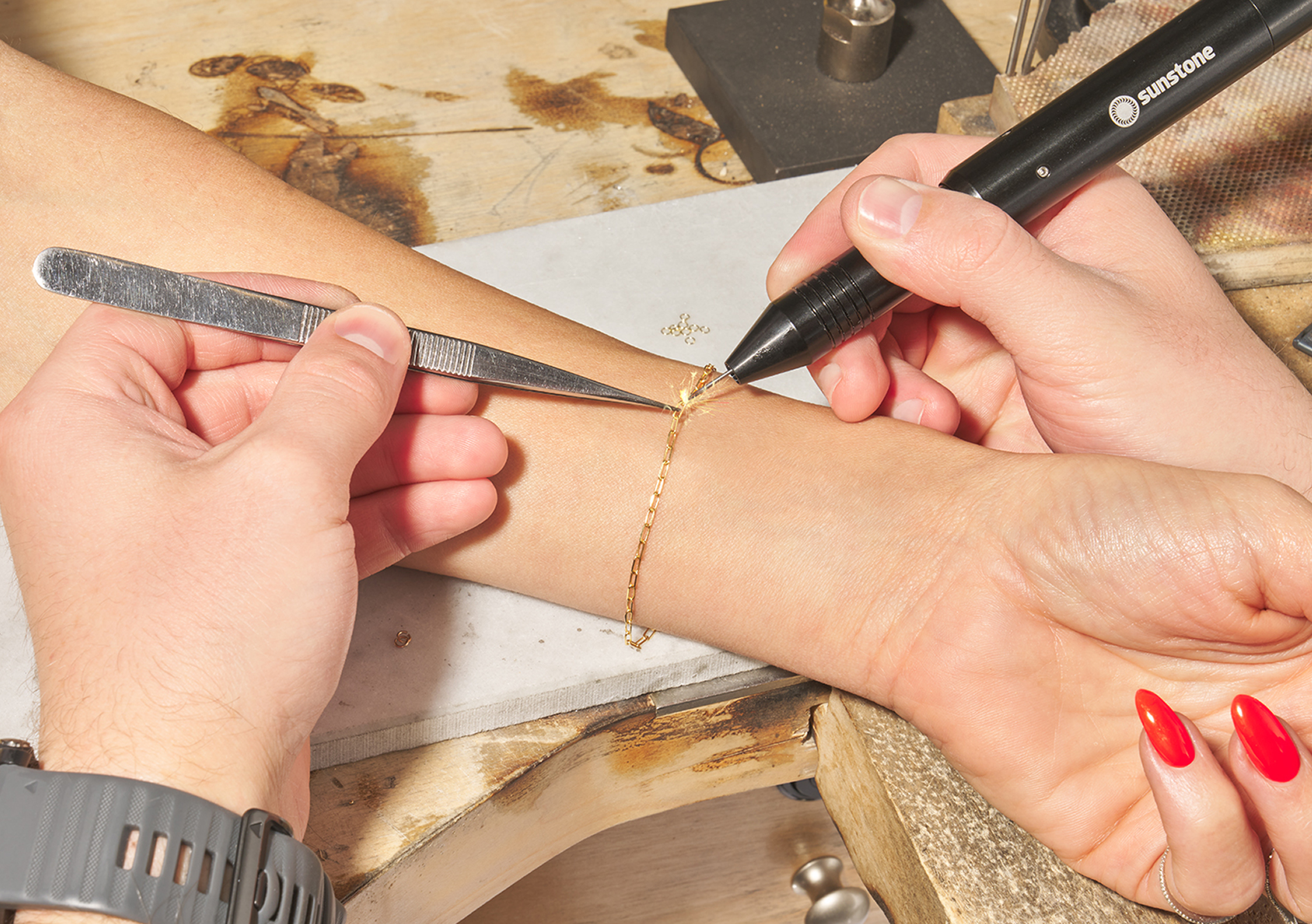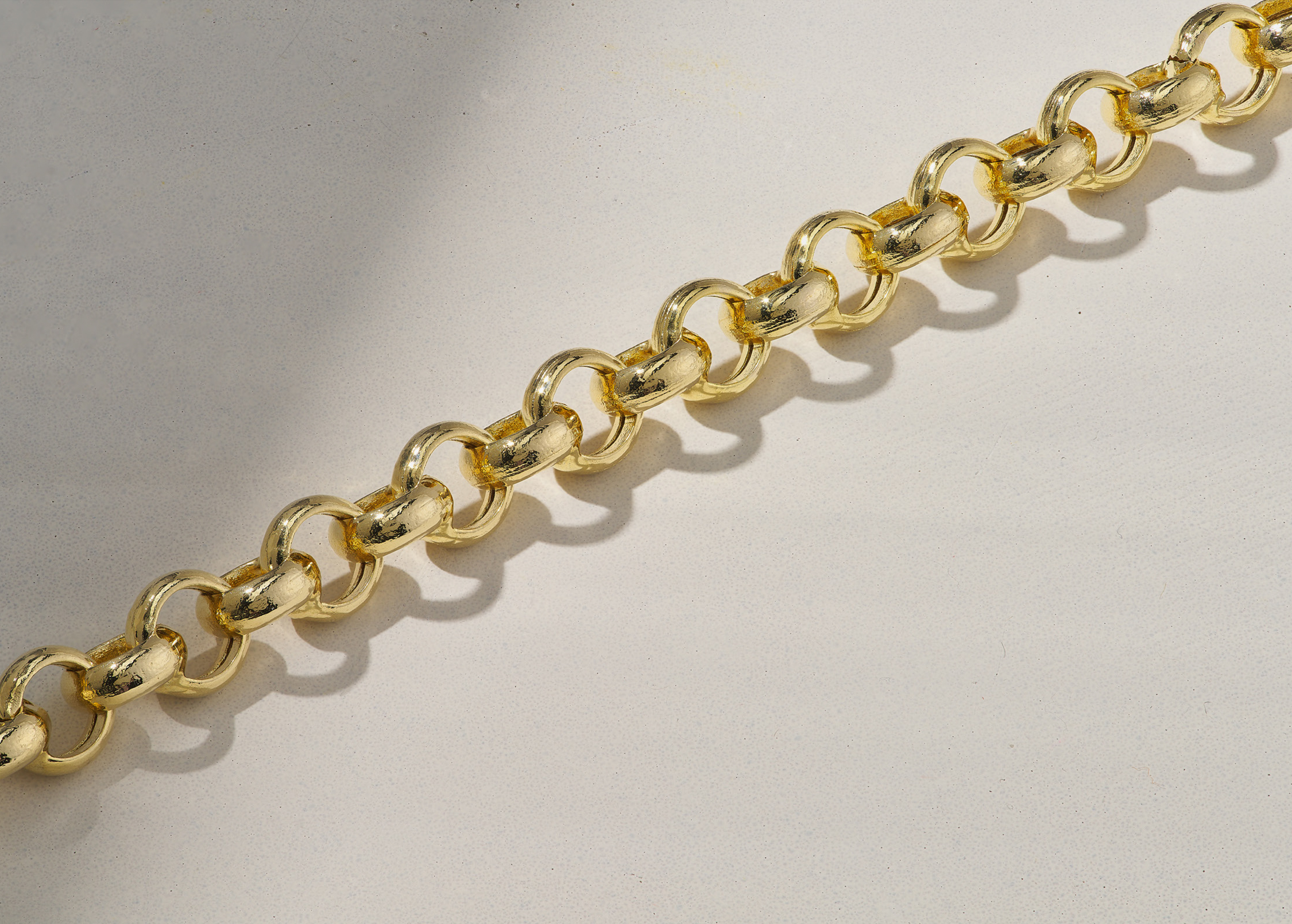 Cuban Miami Chains - This chain is not just for the boys, but it is super hot just like Miami Beach in July. It's the seasonless favorite for men and women alike, and never seems to go out of fashion.
Rolo Chains - A heightened classic that never disappoints. Embrace the symmetry and strength of this style, and add your own special flare by adding a removable pendant to change up the look.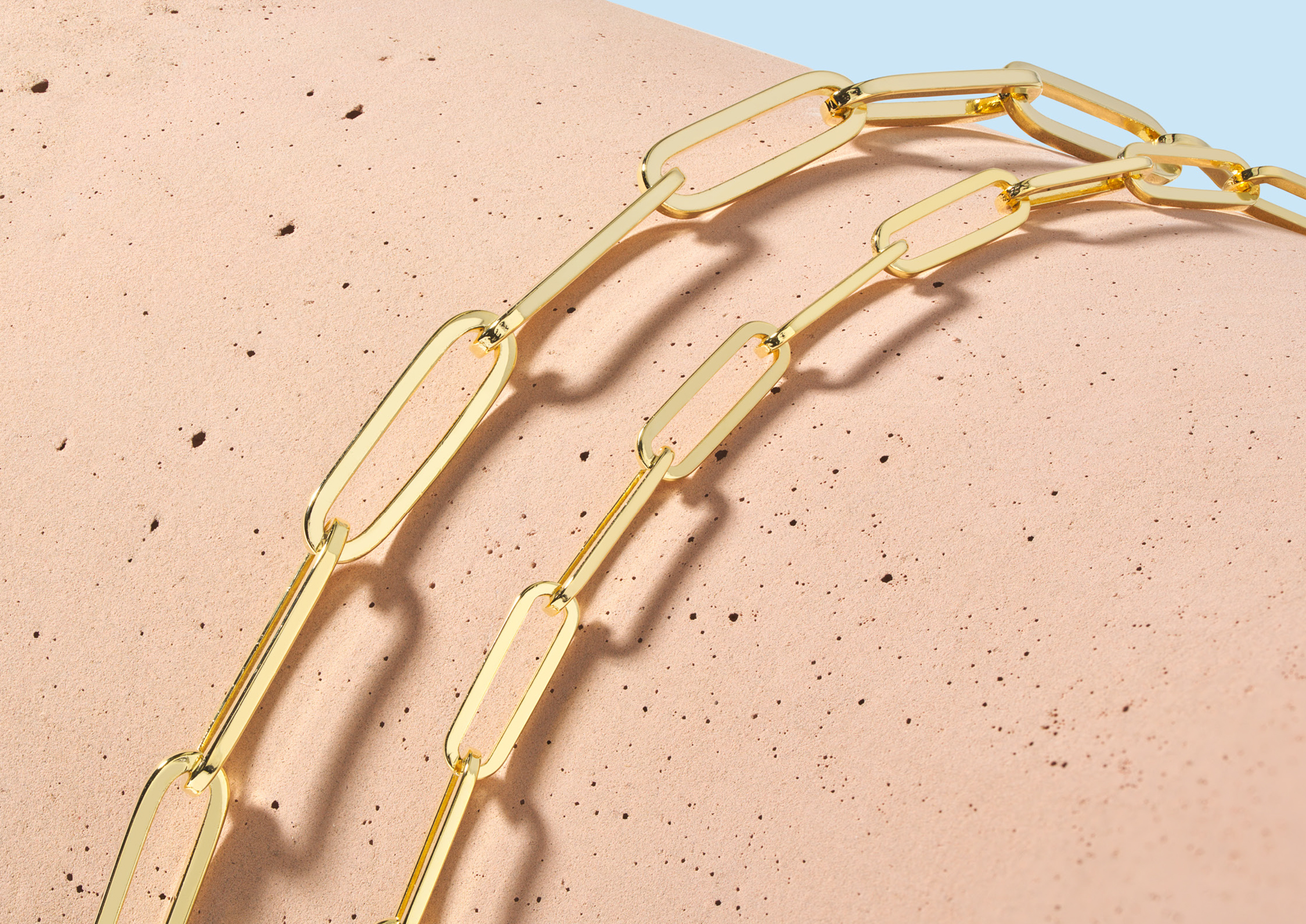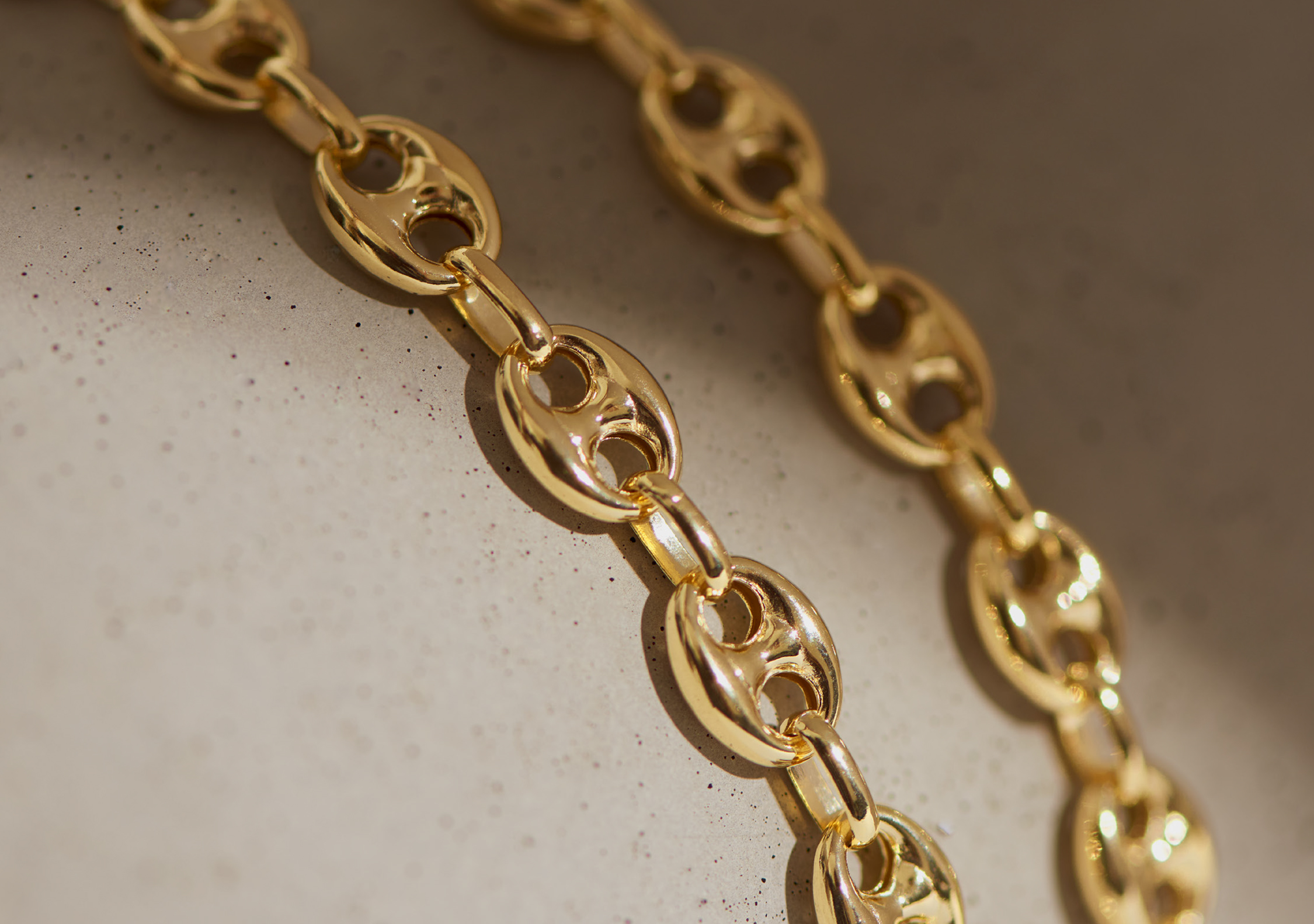 Paper Clip Chains - This oval open link goes with just about everything. A new favorite, but one that is here to stay, this utilitarian-inspired style is everything we want in a chain and more. Try a whisper thin or knife-edged style for a different take on this modern classic.
Puff Gucci Links - A classic link inflated while still keeping soft edges. This couture style is dreamy and demanding of attention all at the same time. Ciao bella is all we have to say on the subject.